New here? Welcome to my corner of the Internet! Here you can get to know more about who I am, what I do, and how we can connect. Scroll down (or click the arrow) to take a look around.
Who Am I?
Foodie. Techie. Creator. Dog Mom.
My name is Desiree' Slaughter, but I prefer to go by Desi (Des-zee).
A 90's girl from Detroit, MI who loves food, tech, learning new things, creating, and experiencing life in new ways. Currently, I'm living in East Lansing, MI with my fur-baby, Bandit (secretly wanting to move back to Detroit), and working on creating my dream life.
I believe that you should live life to the fullest and be your most authentic self, and in the 21st century, you can make a living from simply that. This is why my ultimate goal is to use tech and the Internet to make a living from being me!
What Do I Do?
Creative Professional & Digital Creator
I'm a pixel-pushing, content-creating, Apple-loving, creative professional with an infectious personality. Every day, I wake up with the drive to educate, empower, and entertain those within my reach by sharing my personal experiences in business and life.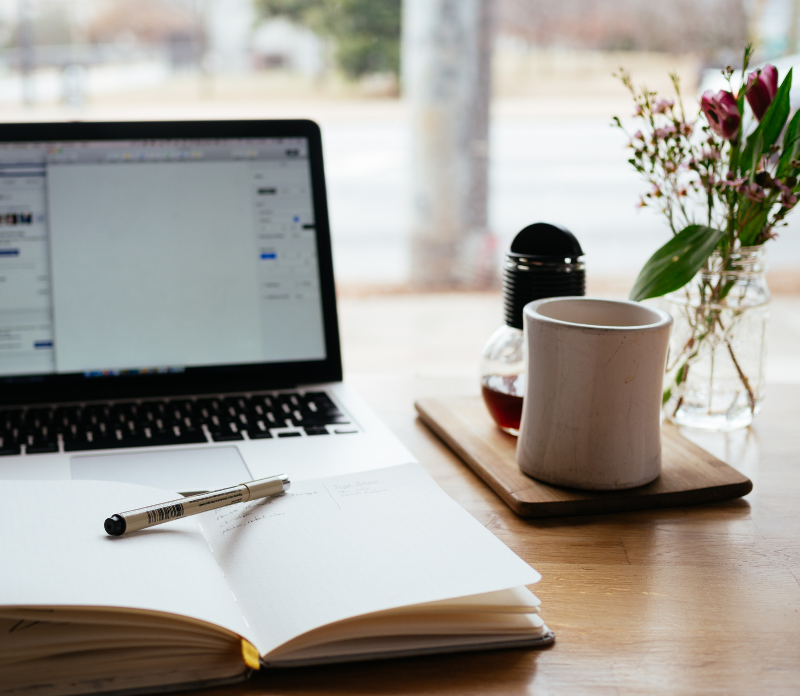 Need Help With Branding, Websites, or Digital Content?
Through my studio, Brand & Press, I help service-based small business owners and solopreneurs get equipped with the strategy, infrastructure,  and tech needed to build a heart-centered brand.
Want To Learn To Master The Tech In Your Life?
Feeling clueless about tech? Blending tech into everyday life for non-techies is my superpower! I give you the tips you need to master the tech in your life and stress less when you join my group, Ask A Techie!
Take A Look Inside My Journey…
My goal is to empower, educate, entertain those within my reach by sharing my experiences through my blog, Just.Desi.
Check Out My Latest Updates
Want to get my updates in your inbox?
Use the "Sign Up" button below to get my updates sent straight to your inbox twice per month via my newsletter
Welcome to WordPress. This is your first post. Edit or delete it, then start writing!
In recent years, I haven't been online much, but as my connections grow, my goals will be interacting more with people and building my personal brand. 
I want to talk to all you creatives, brand owners, entrepreneurs, foodies, college students, and nerds! Along with my personal experiences, I'll share a mix of helpful and inspirational tips and resources just for you!
If you are interested in food, creativity, the latest tech, freelancing, or want to be social, find me online @desimslaughter.